Meet the Partners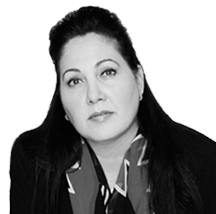 Laura Choueri
Founder & Chief Executive Officer
Laura's real estate resume spans thirty-six years, starting with Pacific International in Montreal, Canada, followed by Century 21 and Royal LePage. Laura moved to Dubai in 1994 and worked for Better Homes Real Estate, where she was part of the core management team.
Laura has been a leading figure in the UAE property market for the past 23 years. Her entrepreneurial skills saw her establish Choueri Real Estate in 2005. She has built business relations with agents, brokers, developers and corporate affiliates worldwide, as well as global affiliations.
She established Realopedia, the first of its kind global e-marketplace from the MENA region, a cutting-edge, technology driven platform for investors and customers that enable them to connect with industry professionals globally. Laura has also been instrumental in building an alliance with Souq.com and Dubai Properties, the first of its kind strategic agreement for the region's real estate and E-Commerce sectors.
Laura Choueri is a member of RERA, the Real Estate Regulatory Agency in Dubai and is a REALTOR® and CIPS designee.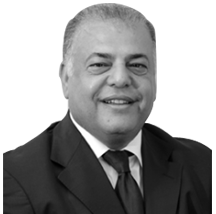 Hamdi Osman, Partner
Managing Partner
A 33-year veteran of FedEx, Hamdi's shrewd business acumen is second to none. Not only has he held several key senior managerial positions in FedEx USA, and his last assignment before retiring as Senior Vice President of FedEx Europe, Middle East, Africa and the Indian Subcontinent, (132 countries), but he has also taken on various business ventures across different sectors from Real Estate, Hospitality, F&B to Education in the USA, Middle East and Africa since his retirement from FedEx.
"Realopedia connects the entire spectrum of businesses to each other, from the financial side, legal, banking, and so on, all connected to real estate and connected simultaneously in a central platform. We focus on all markets at the same time."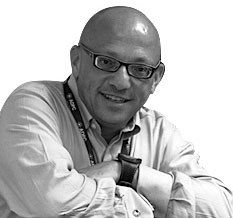 Paul Gebara, Partner
Director of Marketing & Business Development
Paul has been instrumental in the establishment, launch and exponential growth of a UAE Government Industrial Zone and Port brand, as well as the launch of a marketing research company and market research and feasibility studies for more than 250 consumer and retail planning projects throughout the Middle East. Paul has also worked as a marketing and research consultant and advisor in financial, asset management, FMCG, B2B, B2C, publishing, hospitality, industrial commodities, and market and demand evaluation.